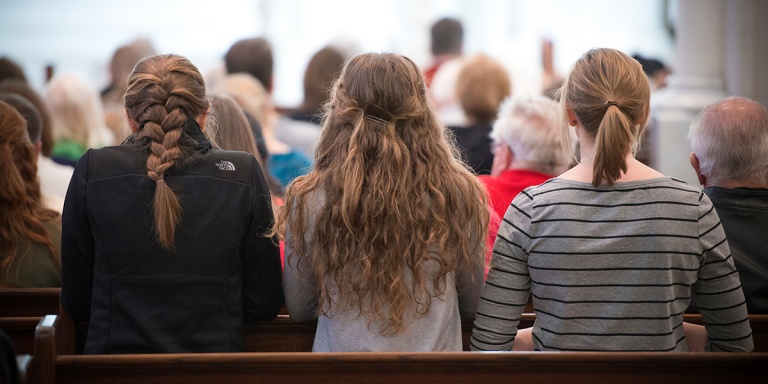 Worshiping our God is an essential component of life at Knox. It is an opportunity for our whole community to gather to praise the living God, to pray, to be uplifted by the message as it pertains to our daily lives, and to be inspired as we seek to live out the exciting gospel invitation to love God and our neighbour. 
---
Worship Service at 10.30AM
Each Sunday we welcome everyone to join us in worship in a reverent and respectful but not too formal way. The service is lead by our minister, Rev. Penny Nelson.  A choir leads the singing and ministry of music accompanied by piano, and occasionally other instruments, guitar, flute.  During the service we offer Church School classes for  younger members of our congregation.  Our services are Live Streamed on Facebook, or can be viewed later on Facebook Watch ( you don't have to be o Facebbok to view them).  The audio from each serice and the link to the streamed service on Facebook Watch are added to web site after the service. 
Special Worship Services
We hold a number of special worship services throughout the year. Watch for details here and in our e-blasts and consult our calendar for dates and times of all worship services. 
Special services will be held for:
- Easter
- Christmas Eve
- Christmas Day
- Thanksgiving
- and more!