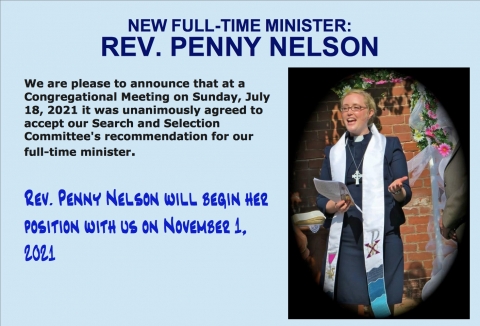 Rev. Penny Nelson will begin her position with us on November 1,  2021. 
A graduate of AST she has served in Tatamagouche for 8 years.  Rev. Nelson sits on Region 15's Children, Youth, and Young Adults committee and is a founding Member of the United Church Atlantic Regions Anti-Racism Network. Her passion for outreach lead to the monthly "Village Meal" program in Tatamagouche.

We look forward to her joining our Ministry team.  
Welcome Rev. Nelson!