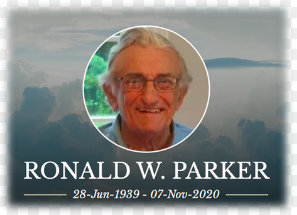 With deep sadness we announce the passing of Ronald "Ron" Parker, of Lower Sackville, NS. After a short, courageous battle with cancer, Ron passed away on November 7th, 2020 at the age of 81. Ron was born in Halifax to the late Walton H. Parker and D. Olive Parker. He spent his formative years living in Halifax, where he graduated from Halifax Vocational school in 1959. Ron came to Sackville in 1970 to settle with his late wife, Dorothy (Reese) and children; Heather Susan (Brian Farrell), Stephen David (Barb Sobey), Darren Scott (Krista Purdy), and Bradley Gordon (Shonagh Southern). Ron was involved in many capacities as a member of Knox United Church but will be forever remembered for his many years of dedication to the choir. Ron also spent many years supporting the Sackville community with his involvement in baseball, hockey, etc. If asked, his proudest accomplishments would be his children, grandchildren and great-grandchildren. Grampie will be fondly remembered by his nine granddaughters; Ashley (Scot Fram), Leah, Sara, Molly, Alexandra, MacKenzie, Katelyn, Abigail and Isabella and his great –granddaughter, Skylar and great grandson, Boden. Dad, a proud man and perfectionist, chose to spend his last days with his beloved dog, Taffy, immediate family and his closest childhood friend. Dad wanted to be remembered as he was, in his prime, full of life! The family wishes to thank the amazing people who took care of him- Northwood Home Care, Palliative Care team, and Hospice Halifax. In lieu of flowers, donations may be made to Hospice Halifax. Due to Covid -19 restrictions, a private celebration of life will be held in Knox United Church, Sackville.
Funeral Service:
1:00 pm on Saturday, November 21, 2020
Live webcast of the Funeral Service will be available beginning at 1 p.m., Saturday
To view the service online please go to Ron's obituary page on the funeral home website. 
To view the service visit click